Use It Right: 8 Channel Relais Board – Chinese/Sainsmart Version

Most of you might know this Relais Board and might have problems with it too.
Its not as easy to use, as it looks. There are different options to connect it. Most of the time, you want to isolate the two circuits completely. Thats what I want to show you here.
You can buy the Relay board all over the internet, all of them are more or less the same. (buy it on: Banggood or Sainsmart, costs: 5$ to 9$)
Do-it-R!GHT with complete opto-isolation (standard):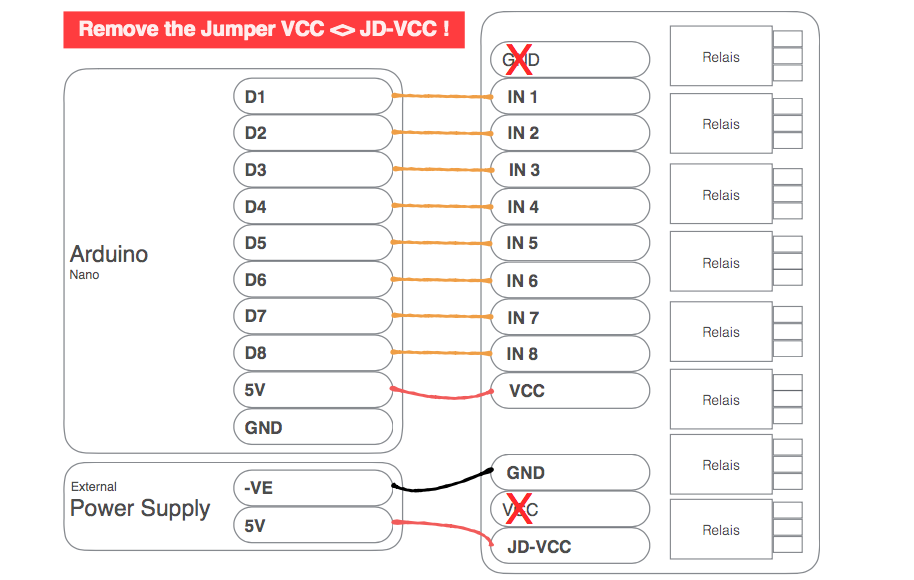 click to enlarge.
Connect your the Relays afterwards in-between your power-circuit. Don't use to much voltage. The relays are built for up to 250V, but the Circuitboard is defiantly not made for it. Be aware of the voltage you are using !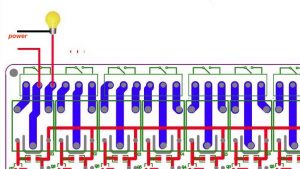 If you want to use all of the 8 Relais, get a powerful 5V Supply, the datasheet says, it needs 400mA at max
But I wouldn't trust them. The calculation gets different results: you need 1500mA or even more. It depends on the dimension of power, that goes throw the relays.
It can still work if you take less, but you could get flattering Relays, nobody whats that :D.
I did use the 8 Channel Relays for my Gardening Project, have a look how to use them in reality.